You would think after two hours of sleep, the last thing I'd want to do is go to a party but I had promised to go, and the Managing Director is a really lovely person so I kept my promise and off I went…and I wasn't disappointed!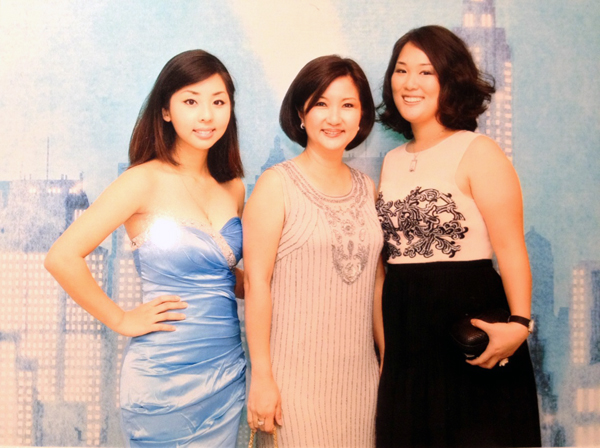 After extensive remodelling and renovations, Tiffany's relaunched their store in KLCC this past Saturday evening. With the creme de la creme of KL society attending, there were plenty of familiar (and welcomed!) faces so it was a good opportunity to catch up with everyone and explain why I had awful tan lines on both of my arms ("I live in Bentong now, we are supervising a retreat centre development on 35 acres of land, it's very very hot there, etc., etc.!")…
With the drinks flowing and canapes making their rounds, conversation was easy. There was a brilliant magician and an amazing singer there to entertain guests and of course, no surprises here but the jewellery didn't disappoint. There were plenty of gorgeous pieces of ogle over, and plenty of hints to drop in mummy's direction…I've got my sights set on that ring from the Great Gatsby! 😉
When I got home and looked back on the event, I just found the whole situation to be rather bizarre. Less than 24 hours ago, I had been crouched in a monsoon drain by the side of the Karak Highway, trying to rescue a badly injured dog. Less than 24 hours later, I was standing in the glitzy, clean, air-conditioned KLCC, with styled hair and make-up, in a shiny dress, posing up for the cameras.
If anything, my life is a great lesson in impermanence for everyone. When I was a kid, we were very well-off and never had to worry about money. I only had to look at something in an interested way, and I'd get it. Then, in my 20s, everything changed and I was suddenly struggling to stay in university because we were unable to pay my fees (at one point, I was nearly expelled and deported). It's only in the last few years that things have picked up again, and become comfortable.
So I'm always very wary of how precarious life can be, and fully aware that things can change overnight. People look at us now and see the rosy things in our lives (and perhaps even chuck a few insults our way), assuming things have always been this way for us but they never really get a look behind the scenes and realise how much we struggled in the last few years. It's been a good lesson, these ups and downs, and taught me to see through people quickly and recognise when their friendships aren't for real.
It's also taught me to be less attached to the comforts I have in this life, knowing they can be taken away from me at any time, and not to be hung up about work or situations that require hard work and sweat. After all, pay a little bit of money and a stylist can make anyone look good!
Anyway, enough philosophy! Back to the Tiffany's event…here are some more pictures from the Very Pretty Evening! If you're in the KLCC area, go and check out their store. It's absolutely beautiful and very peaceful, and the service is excellent…it's the perfect quiet place to check out some real works of art.
Oh but wait, I said I had a crazy 72 hours. This event only brings our total up to 48 hours…so click here to see what happened next!