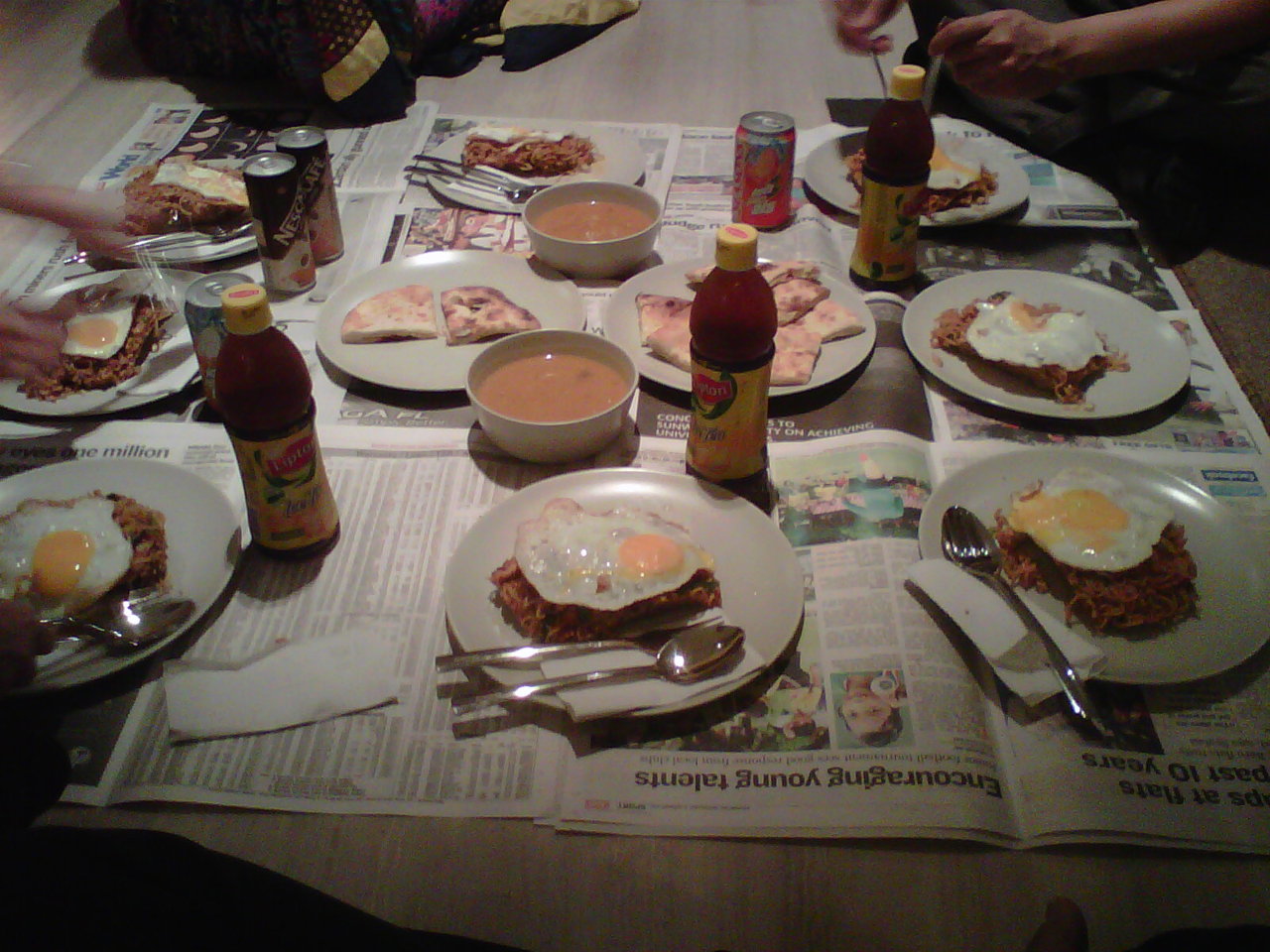 At least once every day, I take a step back to look at this photo and marvel at the opportunities I've been given.
To sit down at the feet of one of the most attained beings in the world, and have supper with him – he be a fool who does not cherish such precious simple moments.
The photo looks so unassuming but it means so much to me. As the organisation grows bigger, moments like these become fewer, whether it is the result of sheer logistics or (a little more esoterically) through our lack of merit to spend such close, personal times with our Guru.
But what amazes me is how much time Rinpoche makes for everyone. To take time out of his schedule and 'entertain' a bunch of clowns with jokes over iced tea, maggie goreng and cheese naans, with some teachings thrown in the mix, and the night ending with a group puja – the whole episode makes me realise something, that Rinpoche never stops caring for us in the best way possible, even when we are not physically close to him. For me, that's a mark of how highly attained he is.
I haven't really known life outside of Kechara, save for the four years when I lost myself in England. Since young, I've spent my weekends and holidays with Rinpoche or doing something related to Kechara. For me to imagine any other way of living is quite difficult and in that manner, Kechara is my home and Rinpoche is my parent.
This photo reminds me of all the kindness I have received, and all the kindness I am due to pay forwards.