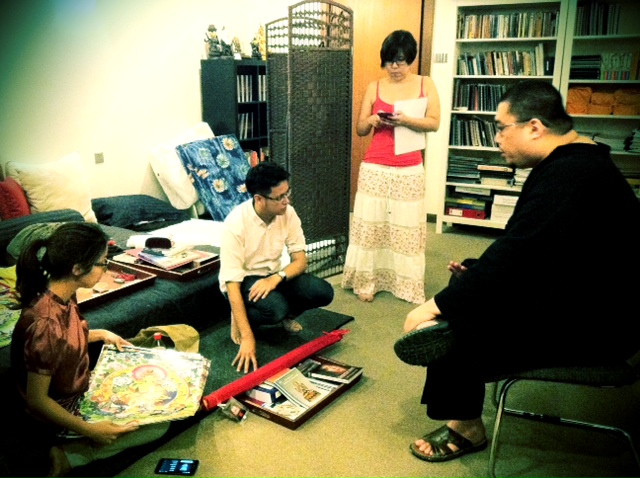 Received a gift from Rinpoche before? Always wondered how Rinpoche does it? Well, here's a small clue into that process…
Rinpoche goes to the gift room and personally selects every single gift for people. Then he takes the gift(s), recites prayers and blesses each and every item, before he records a message for the person.
The POs then transcribe the message and it is then sent to the lucky recipient, usually via DHL because Rinpoche wants to not only make sure the person gets it, but also gets it on time for whatever situation they are suffering at the moment.
Maybe the person is depressed, maybe they are suicidal, maybe they are seeking guidance on their spiritual path. Maybe their relationship is suffering, maybe they need solace. Or maybe it's simply the right time to open up the Dharmic seeds that they sowed in a previous life. Whatever it is, Rinpoche always has the perfect gift for people, whatever the time and occasion.
We need your help to keep this spiritual lifeline going. If you can make a contribution to Tsem Ladrang, however big or small, please contact privateoffice@tsemtulku.com for more information. Who knows – your contribution could mean life or death for someone, yes it's really as serious as that!