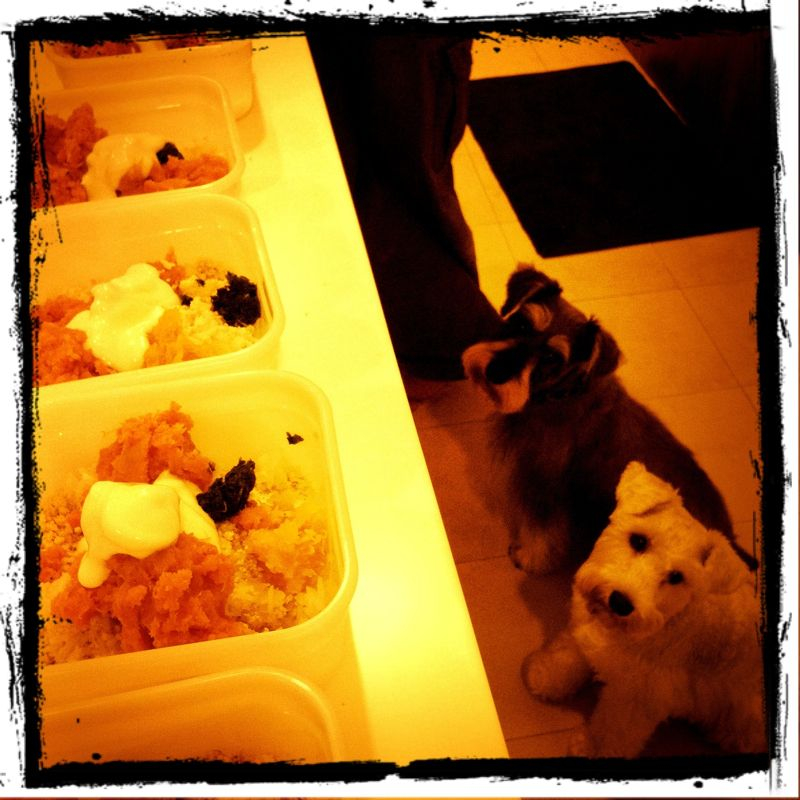 (Taken with my iPhone)
If there is anyone whom everyone in Kechara finds undeniably precious, it has to be Yogi (Rinpoche's dog).
Yogi has been with Rinpoche for nearly 10 years, and is the perfect model dog. When he was first brought home, Rinpoche spent every day for a whole year just training him. This effort has resulted in one of the most well-behaved dogs I've ever seen – Mumu comes when you call him (no matter how many distractions there are around), sits on command and even sits perfectly still at the vet's…yes, even when he is having an injection!
Rinpoche cares a great deal for Mumu (you only have to see his website for proof – http://www.tsemrinpoche.com/tsem-tulku-rinpoche/category/mumu-pets), and Mumu returns this love with obedience.
Mumu has been falling sick recently, and it's been discovered that he has a weak immune system. These results prompted Rinpoche to look for a veterinary nutritionist for Mumu, to provide him with an all-natural way of boosting his immune system, and supplement his acupuncture treatment.
So for about six hours last night, Monlam, KB, Wendy, Beng Kooi and myself cooked the next week of food for Mumu's new diet. I haven't cooked that extensively for years but clearly, Mumu and Oser appreciated the effort because they couldn't wait to get to the doggy bento boxes!