What I wrote below is true, that before this retreat, I had never recited Dorje Shugden's mantra. This retreat was actually my introduction to the practice.
Yes, before this retreat, I had gone to India and Nepal, and met incredible Dorje Shugden lamas but here's the kicker – at the time I met him, I did not know about His Eminence Kyabje Dagom Rinpoche's significance as a Shugden lama.
I did not relate to His Holiness Kyabje Pabongka Rinpoche as a Shugden-practising lama; I was just in complete shock at having the honour to have an audience with Heruka himself, the reincarnation of the lama who gave the famous Lamrim teachings that is relied upon by all Gelugpas.
And is that not how it is supposed to be? Why even classify lamas or laypeople as Shugden-practising and non-Shugden practising?
But back to the retreat. One night, Rinpoche called us together and said, "Okay these are the prayers you are going to do. From the "HUM! Before myself as the yidam deity" invocation to the line "And watch over us during the three periods of day and three of night", and then (Rinpoche mentioned some other prayers)… and then you recite the mantra 100,000 times, and that's followed by (Rinpoche mentioned some other prayers)… got that? If you're unsure, you can ask your cousin. She does the practice every day."
Well, I was not sure hahaha I had never heard of those prayers before so I ended up compiling the prayer book together with my cousin and the rest, as they say, is history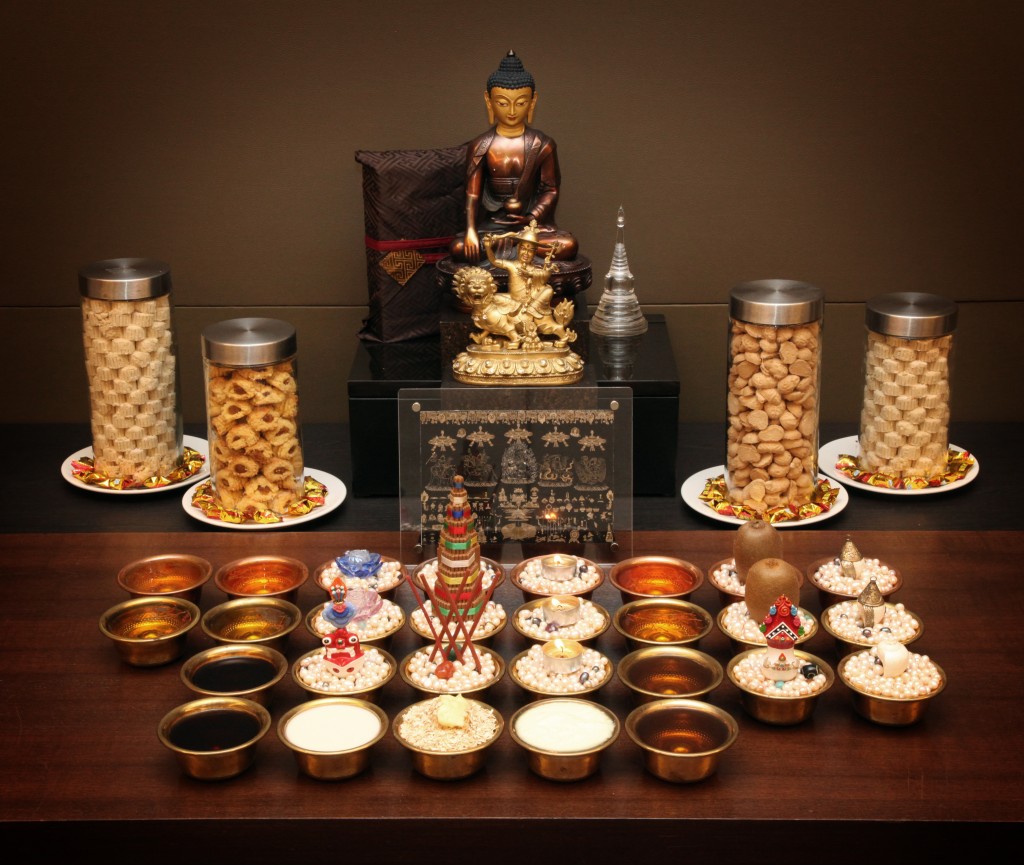 Blog post:
http://www.tsemrinpoche.com/tsem-tulku-rinpoche/buddhas-dharma/dorje-shugden-retreat-a-powerful-practice-to-fulfill-wishes.html

Comment:
The first time I did a Dorje Shugden retreat, I had a lot of problems. It started when we were setting up the altar; something small happened during the set up and it stayed with me throughout the retreat, eating away at me and making me very irritable. I mentioned it to Rinpoche and Rinpoche told me that it was negative karma manifesting as obstacles to prevent me from having a successful retreat. That it was a good sign that this negative karma was also fruitioning during a retreat, as it meant it was being purified and I would not have to experience it elsewhere. Rinpoche advised me to make an effort to control my thoughts, as the anger would burn up any merits I accumulated.
That was when I was 18 and it was basically my introduction to Dorje Shugden's practice. Before that, I had never seen the mantra OM BENZA WIKI BITANA SOHA before – my cousin was doing Dorje Shugden's sadhana but not the rest of us. And back then, doing a retreat was not as easy as this. There was no text readily available and no instructions. We sat with Rinpoche who kindly instructed us and gave us the prayers, then compiled our own book (a copy of which I still have today!) which Rinpoche helped us to check for accuracy. Then the set up (ah the set up!) was a struggle of its own; my aunt travelled down from Penang to advise us on how to do it and it was difficult just getting enough bowls for the altar!
We did our retreat in the Setrap chapel of the old Kechara House 1 because there was nowhere else to do it. Today, we have Kechara Forest Retreat with so many cabins for retreatants to occupy.
So people will never really fully appreciate how lucky they are to have this post, where everything is laid out soooo nicely!