Anti-Shugden remark: "There's no ban. It's just His Holiness' advice. Dorje Shugden people have religious freedom. There is no discrimination."
Ummm, how about…no?
Marking anyone out to distinguish them from another group IS religious discrimination.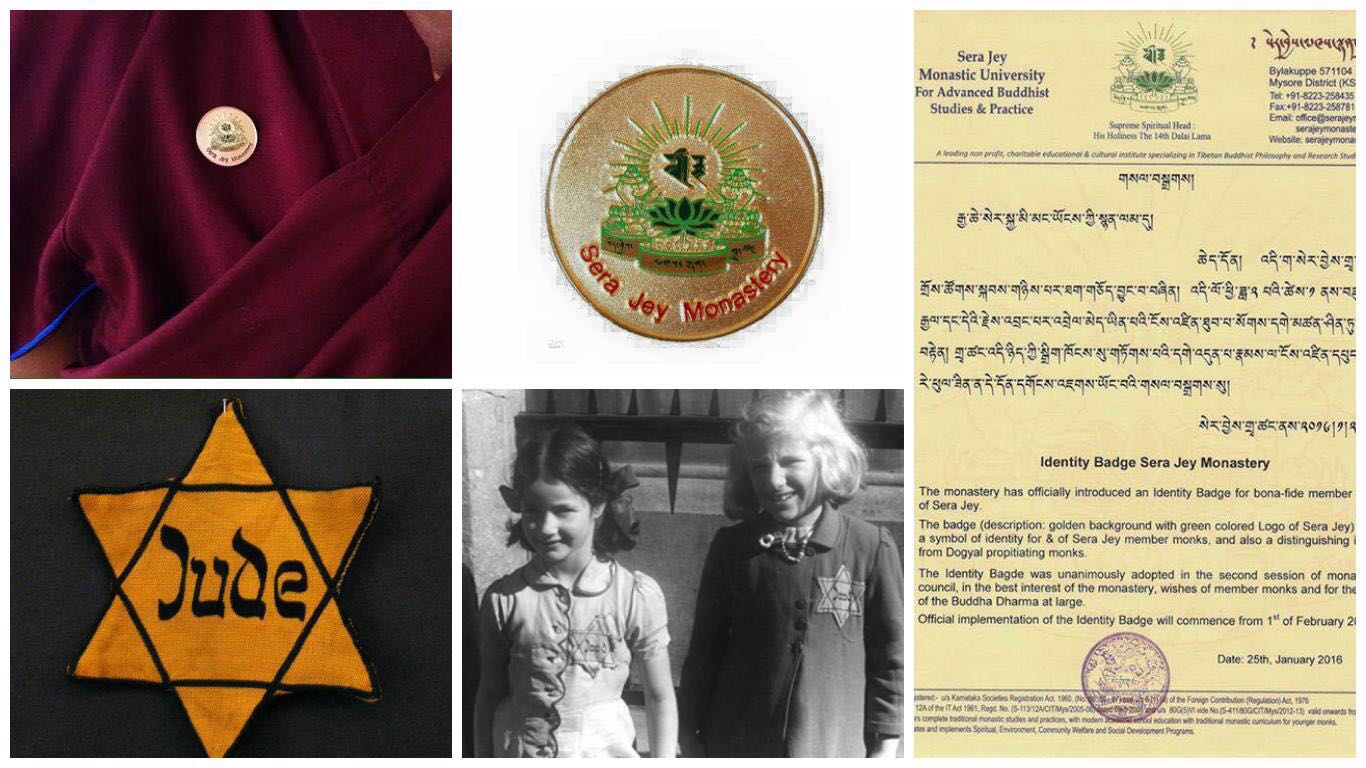 So the "clean" monks will get a badge? Does this mean "clean" buildings constructed using non-Shugden funds will also get a badge, and "dirty" ones constructed by funds raised from Shugdenpas will not?
20 years after the ban was first implemented, and they are still trying this nonsense. First, the voting sticks and then the identity cards. People have to speak up, this level of intolerance and segregation is wrong.
Why a monastic institution feels the need to implement something like this when "it's just advice" and "there's no ban on Shugden" is disgusting and beyond me. Clearly they need a history lesson or fifty.
Until Rinpoche gave us a deeper explanation of why Sera Je would announce something like this, I have to say I was pretty disappointed.