El·e·na [el-uh-nuh, uh-ley-nuh; It. e-le-nah] /ˈɛlənə, əˈleɪnə; It. ɛˈlɛnɑ/ –noun a female given name, form of Helen // A proud student of His Eminence Tsem Rinpoche // Personal assistant with a BSc (Hons) Psych from Uni of Warwick // These are snapshots of my life, in words and pictures
Pink is my favourite colour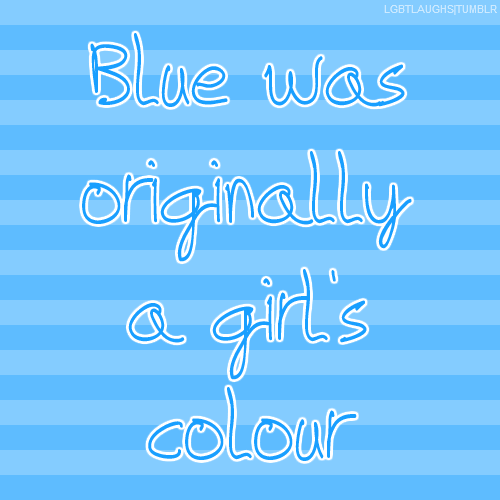 andwithwonder:

In Western culture, the practice of assigning pink to an individual gender began in the 1920s or earlier. An article in the trade publication Earnshaw's Infants' Department in June 1918 said: "The generally accepted rule is pink for the boys, and blue for the girls. The reason is that pink, being a more decided and stronger color, is more suitable for the boy, while blue, which is more delicate and dainty, is prettier for the girl." From then until the 1940s, pink was considered appropriate for boys because being related to red it was the more masculine and decided color, while blue was considered appropriate for girls because it was the more delicate and dainty color, or related to the Virgin Mary. Since the 1940s, the societal norm was inverted; pink became considered appropriate for girls and blue appropriate for boys, a practice that has continued into the 21st century.

[…]

It has been suggested that females prefer pink because of a preference for reddish things like ripe fruits and healthy faces, but the associated study has been criticized as "bad science".

I like to remind people of this a lot.

Generally before the 20th century babies wore white because you could bleach it.